FOCUS
Experience His presence with Free instrumental worship!
WORSHIP
John 4:24 "God is spirit, and his worshipers must worship in the Spirit and in truth."
SOAKING PRAYER
Psalm 37.7 "Be still before the LORD and wait patiently for him."
PROPHETIC
2 Kings 3.15 "But now bring me a harpist. While the harpist was playing, the hand of the Lord came upon Elisha."
ANOINTED
1 Samuel 16:23 "Whenever the spirit from God came on Saul, David would take up his lyre and play. Then relief would come to Saul; he would feel better, and the evil spirit would leave him."
About me
My name is Angelo
As many years ago David played his harp, today I imagine that my guitar is a 6-string harp. I express my love to the Father, to Jesus with my heart, playing guitar, making music through the Holy Spirit. It's a honor for me to share freely with you my heart, my personal times of instrumental worship, prophetic music and anointed soaking prayer. The Lord bless you and keep you! Free Istrumental worship for you!
"be filled with the Spirit, speaking to one another with psalms, hymns, and songs from the Spirit. Sing and make music from your heart to the Lord"

"Freely you have received; freely give."
MUSICAL INSTRUMENTS AND EQUIPMENT
Psalm 108:2 "Awake, harp and lyre!I will awaken the dawn."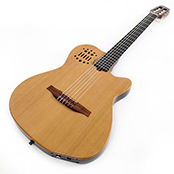 Godin Multiac Acs-sa Guitar
Nylon String with synth-access
The ACS blends classical guitar concepts with elements of solid body design. Feed back free nylon string with 13 pin output.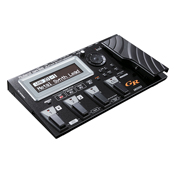 ROLAND GR55 guitAR SYNTH
Guitar Synthesizer
It's the mother of all guitar synths, with a newly developed pitch-detection engine that's faster than anything you've ever heard before.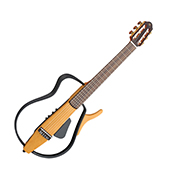 Yamaha SLG110N Silent Guitar
Nylon String
The Yamaha SLG110N gives you the playing feel of a high-quality nylon-string guitar with a feedback-free design.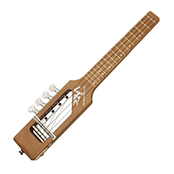 Risa Concert Ukulele
Solid Electric Uke
The Uke-Solid-Concert has 15 frets and a scale of 15.2" (385mm). Made of stained maple with perloid dot inlays.
Subscribe to my YOUTUBE Channel! Every month a new video!